How We're Different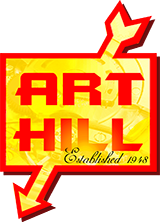 Art Hill has proudly served the community for over
70 years!

Consumers are
SAVVIER
than ever, and we recognize that.
Our business model is designed to put
"You in Control"
We strive to make your interaction with us Both enjoyable as well as productive. "Efficiency and speed" at the pace you are comfortable at.
We are EFFICIENT, wouldn't be great if the dealership process was designed to accommodate you , respect your time and effort.
Each Sales Manager will appraise and review your appraisal with you QUICKLY and EFFICIENTLY. In most cases, an appraisal for either trade or purchase by the dealership, will be available in less than 10 minutes.
Full DISCLOSURE of every step, including  condition, evaluation

and

appraisal. Pricing, finance term, incentives etc. and market information. We design the process to be tailored for you.
CULTURE: We create a culture designed to serve, educate and help, not just sell. Our non-commissioned staff are not compensated in any way to sell you Anything you don't want.
VELOCITY PRICING: We know you have done your research, as a matter of fact we are counting on it. It is your right to haggle, and we will validate how you have already won.
Money Back GUARANTEE: 3-Day return policy, driven less than 100 miles, same condition. That's it, straight forward, no gimmicks or strings.


Hours
Monday

8:30am-7pm

Tuesday

8:30am-7pm

Wednesday

8:30am-7pm

Thursday

8:30am-7pm

Friday

8:30am-7pm

Saturday

8:30am-6pm

Sunday

Closed
Contact Us
* Indicates a required field