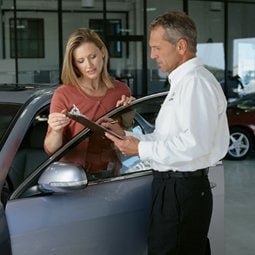 Art Hill Ford Lincoln is Proud to Serve Drivers in Gary and Surrounding Communities
At Art Hill Ford Lincoln, we have years of experience with Ford and Lincoln engines. We know these vehicles better than the backs of our hands. (Sometimes you just can't say for sure how long that freckle has been there, you know? But we always keep track of engine components!)
Dedicated Ford and Lincoln Service Experience
We are happy to offer up all of this experience and specialized knowledge to the advantage of our customers. Drivers in Schererville, Crown Point, and Valparaiso know that they can bring us their Ford cars, trucks, and SUVs for efficient, reliable service. It's not just any auto shop that can offer the same quality service we can; our technicians know engines and car systems really well, and have focused specifically on Ford and Lincoln models. Whatever comes up, we know how to fix it.
High-Quality Original Equipment Manufacturer Parts
In addition to our particular brand-specific knowledge, we use particular brand-specific parts. We stock hundreds of genuine Ford and Lincoln parts, so repairs are quick. With these OEM components, you're getting the quality and fit that Ford or Lincoln originally designed for your vehicle. Don't waste time trying to get a third-party aftermarket part to integrate with your car or truck. Art Hill Ford Lincoln can replace or upgrade your vehicle's parts without any hassle.
Think of Art Hill Ford Lincoln When It's Time for Service
If your check engine light is on or your brakes have started squealing, get in touch with us. We can take care of your vehicle's routine maintenance as well as anything unexpected. Oil changes and inspections or getting you back on the road after a fender bender, we've got you covered.
For the fastest scheduling, use our onlinescheduling tool. For the friendliest scheduling, give us a call! We're looking forward to helping you out with regularly scheduled service or anything else that comes up.