The 2019 Ford Ranger vs The Chevy Colorado and The Toyota Tacoma
When you're shopping for a mid-sized truck, you'll find that the market has several options available that deliver the performance and ability many drivers need. With the 2019 Ford Ranger, Ford is positioning itself to retake its position as the leader of the midsize pickup truck market.
Whether or not it's able to do that will depend entirely on how it shapes up against its competitors. Let's take a look at how it compared to the Chevrolet Colorado and Toyota Tacoma.
---
The 2019 Ford Ranger
Performance: 2.3-liter turbocharged inline-4 (280 horsepower, 310 pounds-feet of torque)
Feature Options: Sync 3 Infotainment System, Apple CarPlay, Android Auto, Alexa Personal Assistant, Built-In Wi-Fi
Safety Features: Automatic Emergency Braking, Lane Departure Warning, Lane Keeping Assist, Adaptive Cruise Control, Pre-Collision Assist with Pedestrian Detection
Starting Price: Under $25,000
---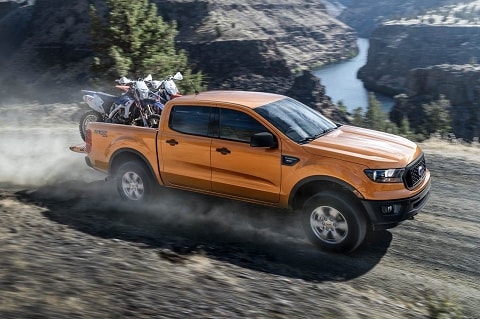 ---
The 2018 Chevrolet Colorado
Performance: 2.5-liter inline-4 (200 horsepower, 191 pounds-feet of torque), 3.6-liter (308 horsepower, 275 pounds-feet of torque), 2.8-liter turbodiesel inline-4 (186 horsepower, 369 pounds-feet of torque)
Feature Options: Apple CarPlay, Android Auto, Cargo Box-Lighting, Teen Driver System
Safety Features: Forward Collision Alert, Lane Departure Warning, StabiliTrak with Traction Control
Starting Price: $21,000
---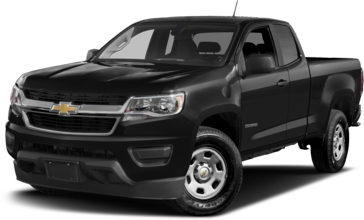 ---
The 2018 Toyota Tacoma
Performance: 2.7-liter inline-4 (159 horsepower, 180 pounds-feet of torque), 3.5-liter V6 (278 horsepower, 265 pounds-feet of torque)
Feature Options: Automatic High Beams, Entune Infotainment System, Push-Button Start, Smart Key, Qi Wireless Charging, Heated Leather Seats
Safety Features: Rear Cross-Traffic Alert, Rear Parking Assist, Blind-Spot Monitoring
Starting Price: $27,000
---
---
While the Tacoma and Colorado both have some great qualities, the new Ford Ranger will deliver a package that offers a better experience overall. It will offer higher performance out of the gate, a great suite of available features and competitive pricing. The best thing it has to offer, though? The peace of mind that comes from driving a "Ford tough" truck. The Ranger has been run through a battery of tests, many of them originally designed for full-size trucks like the Ford F-150.
Would you like to know more? Get in touch the sales team at Art Hill Ford in Merrillville, IN. We're proud to serve customers in Gary, Valparaiso, Crown Point, Schererville, more. Don't hesitate to drop us a line and get the ball rolling. We'd love to get you in on the ground floor of the Ford Ranger.