It can be unexpected when you see that light appear on the dash, or you may find that your car runs differently one morning. Where can you take your car for quality car repair in Merrillville? The Service Center at Art Hill Ford Lincoln! Of course, we are also your source when you need routine items, too. It could be the basic services from your car's maintenance schedule, you need an inspection, or a particular part replaced; we can get the work done!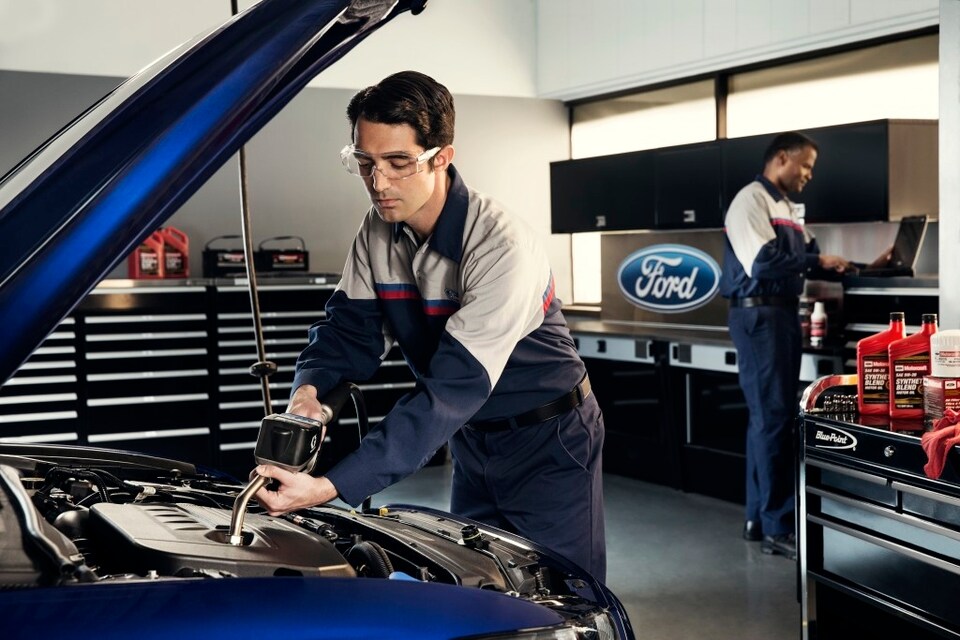 Schedule Service in Merrillville that You Can Trust!
From keeping your tires in great shape with regular tire rotations, alignments, and examining tire pressure and having a well-stocked inventory of tires to shop, to regular services like oil changes, battery service, and more, the services we offer cover the essentials and unique repairs that you can encounter. If there are signs of wear on a part for your Ford, and you need OEM Ford parts, you can order those here and find expert installation, or if you need tips on keeping your car in tip-top shape, we can help you there, too.
Finding a destination where quality auto service is a regular occurrence can be at the top of your list when owning your Ford, and we want to be that Service Center in Merrillville where you can turn for all your service visits. It could be inspecting the brakes and replacing brake pads in your Ford Escape or performing an oil change on your Ford Edge; we have got state-of-the-art equipment and a knowledgeable team to help you out.
If your car doesn't seem to be working right or it's time for regularly scheduled maintenance, book the appointment for service today online. The online scheduling tool is easy to use and can be convenient when looking to make an appointment while on-the-go.